Nursing Staff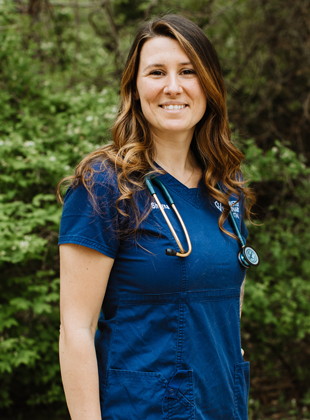 Shayna Giampietro

CVT, Practice Manager
Certified Veterinary Technician and Practice Manager Shayna has worked in Veterinary Medicine since 2006 and started at Brewster Veterinary Hospital in 2018. She learned her calling early on in life, as a child she was always trying to help neighborhood animals and wildlife. "There was never a doubt in my mind that caring for animals was what I was meant to do". She cares for every pet and its' owner as family members.
Shayna is a well-rounded technician being able to work in all areas of the hospital. She attends as many continuing education meetings as she can, even traveling to Kansas to visit the Hills pet food facilities to ensure the quality and science of products she believes in.
Shayna is eager to continue learning and developing as a technician, and as our Practice Manager, ensuring all our clients and their pets are cared for and our practice runs to the best of its abilities. Outside of work, she loves spending time with her family including her husband, twin girls, and dogs. She also enjoys going to the beach, riding her Harley, and staying active and healthy!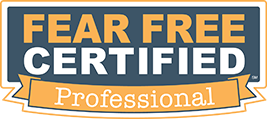 Laura Eldridge

AS, CVT, Inventory Manager, Laboratory Technician
Certified Veterinary Technician Laura Eldridge has been a member of the Brewster Veterinary Hospital team since 1993. With over three decades of experience as a veterinary technician, Laura is a great asset to clients and patients. She has a special interest in cytology and uses her skills to head our laboratory. She is also in charge of inventory. Laura's admiration for cats and her gentle way of handling them has earned her the title of "resident cat whisperer." Laura is a member of both the Massachusetts Veterinary Technician Association and the National Association of Veterinary Technicians in America. Furthermore, Laura is the administrator of Veterinary Technicians of Cape Cod. Her pastimes include writing, reading and staying involved as a Girl Scout leader.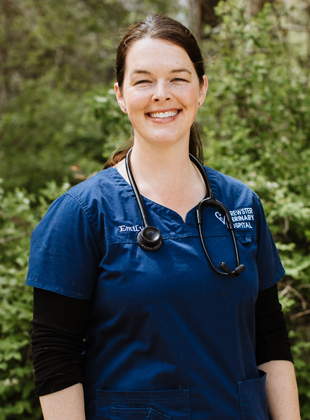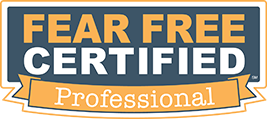 Emily Murray

CVT, Surgical Nursing Supervisor
Certified Veterinary Technician Emily Murray has worked as a veterinary technician since 2004. She joined Brewster Veterinary Hospital in 2015 and is our surgical nursing supervisor. Emily worked in general practice and emergency and specialty practice.
Emily has been a leader in developing our state-of-the-art dentistry treatment program. Her other professional interests include surgery, anesthesia, and critical care. Emily also enjoys teaching our clients about their pet's medical welfare and facilitating a high standard of patient care. Emily's pastimes include horseback riding and hiking with her dogs.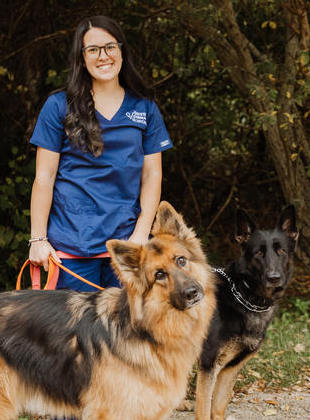 Briana Botelho

Nursing Supervisor, Certified Veterinary Technologist
Briana Botelho, BS, CVT and nursing shift supervisor, graduated from Mount Ida College with a Bachelor of Science in Veterinary Technology. She joined Brewster Vet Hospital in September 2019. Her passion for animals and Veterinary Medicine has been with her since she was a young girl and working in the field has been a dream come true. Briana is a multifaceted nurse being an involved member of our surgical team, but can also work in many other areas of the hospital. Briana spends a lot of her free time outdoors with her two German Shepherds.
Kayleigh Clermont

Veterinary Technician
Bio coming soon!
Josh Sawyer

Veterinary Technician
Joshua Sawyer has been working as a veterinary technician since 2014. He started working at Brewster veterinary hospital in September of 2021. Growing up with many different kinds of reptiles and birds allowed him to develop a passion for all types of animals, especially exotics. Josh has used this to begin his own adventure in breeding crested geckos. Outside of work he loves spending time with his two children and dog. Josh also enjoys fishing and hiking around Cape Cod.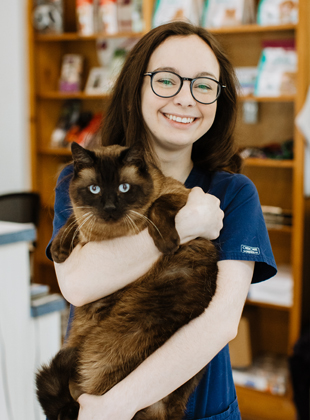 Janet Sheridan

Veterinary Assistant
Janet Sheridan started working at Brewster Veterinary Hospital in 2018. She graduated from the Veterinary Assistant Program at Cape Cod Regional Technical High School. Janet is cross training as a Veterinary Assistant and Client Services Representative. In her free time away from the hospital Janet enjoys singing, playing the ukulele and painting. She particularly enjoys painting flowers, planets and outer space.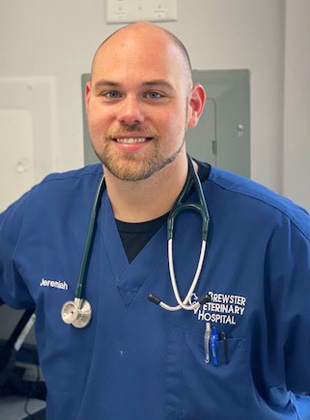 Jeremiah Kidd

Veterinary Technician
Jeremiah Kidd is native of the Washington DC area and relocated to Wellfleet with his wife Jessica and their dogs Iko and Imp, in December of 2016. He got started in the Veterinary field in May of 2005 and with a love for animals of all shapes and sizes, quickly realized that this is what he is meant to do. He's worked in several small animal and multi doctor practices, as well as in surgical referral prior to joining the BVH team in May of 2020. He recently passed the VTNE (Veterinary Technician National Exam) and is in the process of becoming a Certified Veterinary Technician, a 15 year goal. His passions include surgery/anesthesia, nursing care and client education. In his spare time he enjoys listening to music, going to the beach and spending time with his growing family.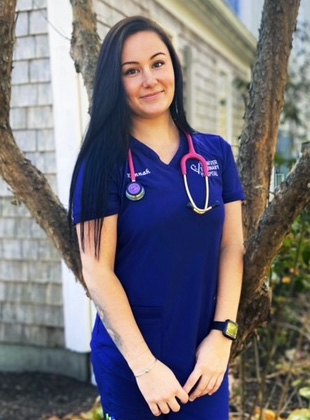 Hannah Morse

Veterinary Assistant
Hannah Morse knew she was meant to work in veterinary medicine when she was younger, growing up with a family who had German Shepherds for years. Hannah started working in a kennel in 2018 where she was able to further her experience and is now enrolled in school to become a Certified Veterinary Technician. Hannah enjoys doing laboratory work as well as educating clients and forming a strong relationship with the patients. Hannah has her own German Shepherd that she spends her days off with going on adventures around Cape Cod.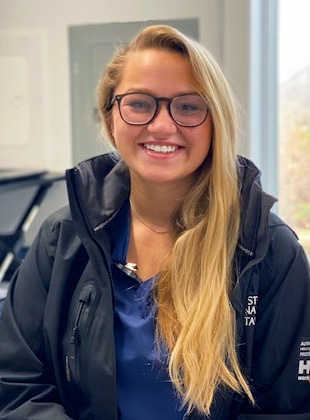 Sydney Potter

Veterinary Assistant
Being surrounded by animals all day every day is something Sydney has always dreamed about. She feels that building a bond with pets and their owners is a privilege, as animals provide their human counterparts with so much joy! Sydney has been an animal lover since the start and has dedicated time in the past to working with horses which she found to be amazing. She is thrilled to now be with BVH, a small animal practice, and to build her skills as a veterinary assistant. In her free time, Sydney enjoys working with her horses, hiking with her dog, traveling, and running!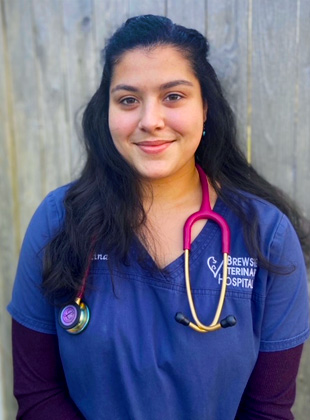 Angelina Bento

Veterinary Assistant
Angelina Bento started working at Brewster Vet in 2018, however she has been volunteering since 2016. She planned on attending Becker College in the fall of 2020 and majoring in Veterinary Technology however deferred for a year due to COVID-19 restrictions. Angelina has been working full time at Brewster Vet since in order to further her knowledge in the field before starting college in 2021. In her free time, she enjoys going on long nature hikes with her black lab named Tyler, listening to music, and doing pencil drawings of animals.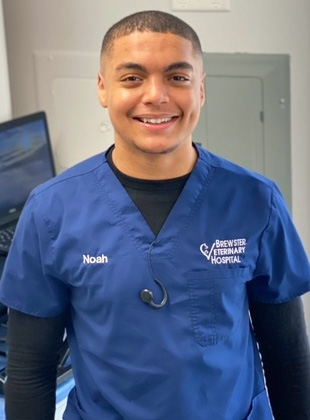 Noah Enobakhare

Veterinary Assistant
Bio coming soon!
Client Service Representatives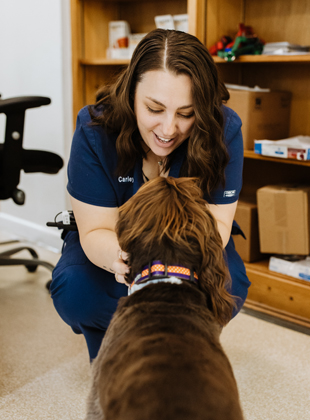 Carley Morreale

Client Service Representative
Carley Morreale is a New Jersey native who relocated to Cape Cod and joined Brewster Veterinary Hospital in 2018. Coming from an extensive customer service background as well as working in the medical field, she prides herself on building relationships with our clients and making sure our patients get all of the services they need. Outside of work, Carley enjoys reading, writing, drawing, the beach, and spending time with family, fuzzy family members included!
Tracy Riendeau

Client Service Representative
Tracy Riendeau joined Brewster Veterinary Hospital in 2016 as a Client Service Representative. Tracy is a life-long resident of Cape Cod and a familiar face around Brewster. Her extensive customer service experience and love of animals results in her providing superior care to our clients and their pets. Tracy's happiest times away from the hospital are spent walking on the beach or doing other outdoor activities with her labs Bailey and Nellie. She also enjoys photographing animals and landscapes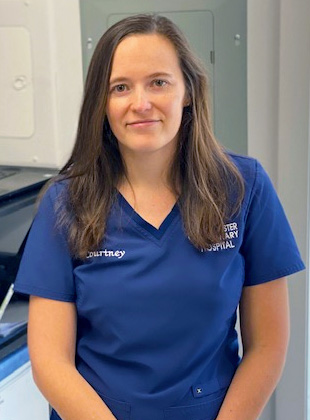 Courtney Cronin

Client Service Representative
Courtney Cronin graduated from Becker College with an Associate's Degree in Animal Care. After spending 8 years in the animal care field in central Massachusetts, Courtney moved to the Cape in 2012 to pursue a career with the National Park Service. After 3 seasons with the Cape Cod National Seashore law enforcement division, Courtney was eager to get back to her first love; animals. She started working in the veterinary field in 2014 and joined Brewster Veterinary Hospital in May 2020.
Courtney spends her free time with her husband and their dog Echo. She enjoys traveling, kayaking, hiking and photography.
Glenn Loomis

Client Service Representative
Glenn came to BVH after a career in human services on Cape Cod, Boston and New York City. A father of two sons, he and his wife live on the Outer Cape with their two dogs, cat and five chickens. You may find him in the kitchen, chasing the elusive perfect loaf of sourdough bread.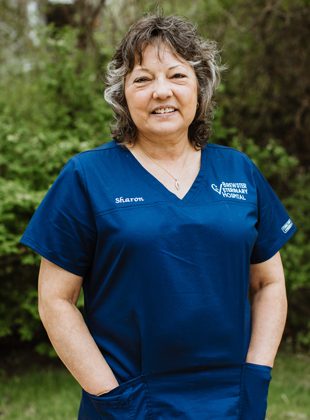 Sharon Niquette

Financial Coordinator
Sharon Niquette is the Financial Coordinator at Brewster Veterinary Hospital. With more than 25 years of experience working in the veterinary field she brings knowledge and passion to our team and works tirelessly to ensure the best possible experience for our clients and their pets. Sharon appreciates the unique character of Brewster Veterinary Hospital and is thankful that each day at our busy practice brings something new. Sharon's pastimes include boating, fishing, gardening and baking.