Nursing Staff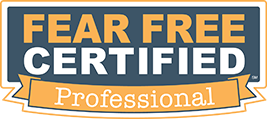 Laura Eldridge

AS, CVT, Inventory Manager, Laboratory Technician
Certified Veterinary Technician Laura Eldridge has been a member of the Brewster Veterinary Hospital team since 1993. With over three decades of experience as a veterinary technician, Laura is a great asset to clients and patients. She has a special interest in cytology and uses her skills to head our laboratory. She is also in charge of inventory. Laura's admiration for cats and her gentle way of handling them has earned her the title of "resident cat whisperer." Laura is a member of both the Massachusetts Veterinary Technician Association and the National Association of Veterinary Technicians in America. Furthermore, Laura is the administrator of Veterinary Technicians of Cape Cod. Her pastimes include writing, reading and staying involved as a Girl Scout leader.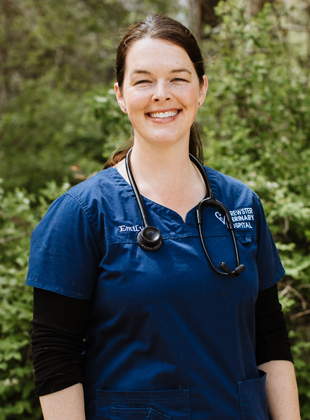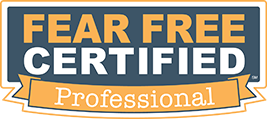 Emily Murray

CVT, Surgical Nursing Supervisor
Certified Veterinary Technician Emily Murray has worked as a veterinary technician since 2004. She joined Brewster Veterinary Hospital in 2015 and is our surgical nursing supervisor. Emily worked in general practice and emergency and specialty practice.
Emily has been a leader in developing our state-of-the-art dentistry treatment program. Her other professional interests include surgery, anesthesia, and critical care. Emily also enjoys teaching our clients about their pet's medical welfare and facilitating a high standard of patient care. Emily's pastimes include horseback riding and hiking with her dogs.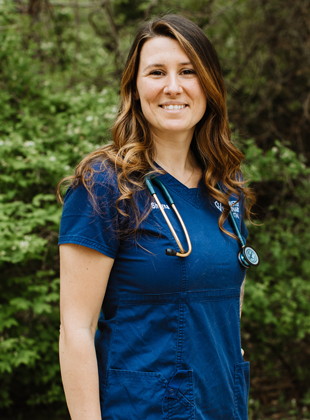 Shayna Giampietro

CVT, Nursing Supervisor
Certified Veterinary Technician Shayna Giampietro has worked in Veterinary Medicine since 2006, and started at Brewster Veterinary Hospital in 2018. She learned her calling early on in life, as a child she was always trying to help neighborhood animals and wildlife. "There was never a doubt in my mind that caring for animals was what I was meant to do". She cares for every pet and its' owner as family members.
Shayna is a well-rounded technician being able to work in all areas of the hospital. She attends as many continuing education meetings as she can, even traveling to Kansas to visit the Hills pet food facilities to ensure the quality and science of products she believes in. Shayna is eager to continue learning and developing as a technician, and as our Nursing Supervisor, ensuring our patients get the best care possible. Outside of work she loves spending time with her 3 dogs, being outdoors, going to the beach, riding her Harley, and staying active and healthy!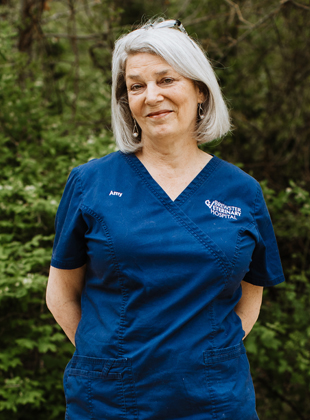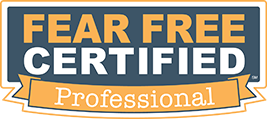 Amy Mitchell

CVT, Fear Free Leader
Amy Mitchell graduated from the AVMA approved animal science course for veterinary technicians at Holliston Junior College. After working on Cape Cod at two different Veterinary practices she moved to the west coast of Ireland to raise her growing family and have more room for her animals!
While in Ireland she worked in restaurant management and many volunteer organizations while keeping everyone fed. She returned to Veterinary practice in 2014, successfully requalifying by passing the VTNE and joining the MVTA and the NVTA. Back on Cape Cod Amy is enjoying swimming in the ocean, reading books and riding her vintage bike. Not currently able to have any pets at home she greets all the patients at BVH like her long lost family.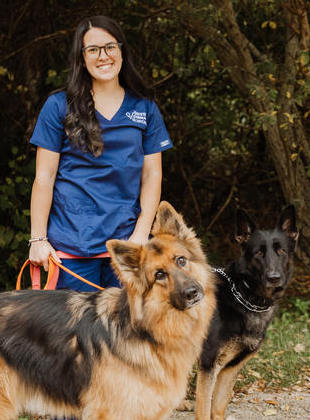 Briana Botelho

Veterinary Technologist
Briana Botelho is a Certified Veterinary Technologist(nurse); who graduated from Mount Ida College with a Bachelor of Science in Veterinary Technology. She joined Brewster Vet Hospital in September 2019. Her passion for animals and Veterinary Medicine has been with her since she was a young girl and working in the field has been a dream come true. Briana is a multifaceted nurse being an involved member of our surgical team, but can also work in many other areas of the hospital. Briana spends a lot of her free time outdoors with her two German Shepherds.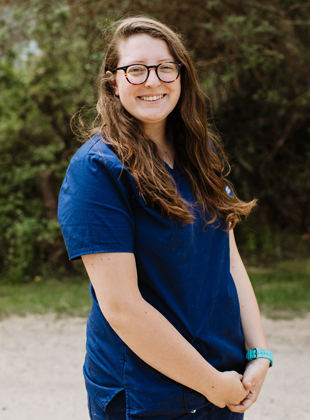 Shannon Fernandez-Denmark

Veterinary Assistant
Shannon Fernandez-Denmark started at Brewster Veterinary Hospital In January 2019. She graduated with a B.S. in Biology and minors in Chemistry and Business from the University of Tampa in 2018. Shannon has a passion for veterinary medicine and loves working with all animals and has experience with wildlife and small animals. While in Florida, Shannon enjoyed spending her free time going kayaking and surfing. She is looking forward to exploring the waters of Cape Cod in her kayak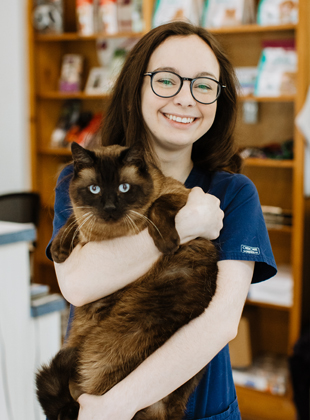 Janet Sheridan

Veterinary Assistant
Janet Sheridan started working at Brewster Veterinary Hospital in 2018. She graduated from the Veterinary Assistant Program at Cape Cod Regional Technical High School. Janet is cross training as a Veterinary Assistant and Client Services Representative. In her free time away from the hospital Janet enjoys singing, playing the ukulele and painting. She particularly enjoys painting flowers, planets and outer space.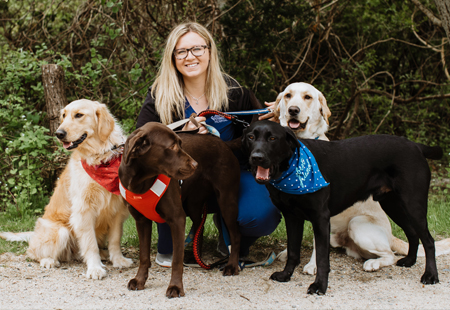 Bridget Howes

Veterinary Assistant
Bridget Howes is a Veterinary Assistant here at Brewster Vet. She has been working in the animal care field since 2015. A love of dogs and all animals drew her to the veterinary field with a desire to increase her knowledge on patient care and wellness.
She firmly believes that there is no bond like the one an animal shares with its owner, and she works hard to keep all clients happy and comfortable throughout their visits at Brewster Vet! Bridget spends most of her free time taking her four retrievers hiking, relaxing on a beach, or spending time with her cat.
Client Service Representatives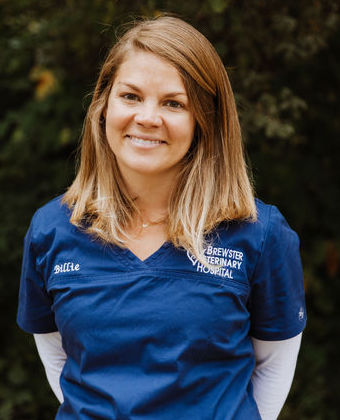 Billie Starks

CSR Manager
Billie Starks recently relocated to Cape Cod to be closer to the shore and her family. She served for over ten years as a clinical social worker in the Boston area, working as an addictions and trauma counselor. Billie also took her passion for providing education and deconstructing stigma to Wheelock College for one year as a full time faculty member in their School for Social Work. Billie was known to hang out in the family dog house with her Irish Setter "Kilo" frequently starting at age 2, and has loved animals of all kinds for the duration of her life. After hearing about the wonderful work that happens at BVH, Billie jumped at the opportunity to serve as a Client Services Representative Manager, in the hopes of using her people skills to support the very important human counterparts to the animal patients. Billie is super excited to learn more about veterinary medicine, and hopes to soon adopt a furry friend of her own!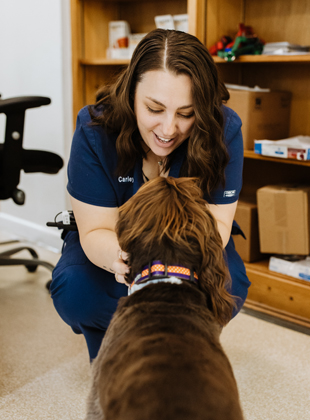 Carley Morreale

Client Service Representative
Carley Morreale is a New Jersey native who relocated to Cape Cod and joined Brewster Veterinary Hospital in 2018. Coming from an extensive customer service background as well as working in the medical field, she prides herself on building relationships with our clients and making sure our patients get all of the services they need. Outside of work, Carley enjoys reading, writing, drawing, the beach, and spending time with family, fuzzy family members included!
Tracy Riendeau

Client Service Representative
Tracy Riendeau joined Brewster Veterinary Hospital in 2016 as a Client Service Representative. Tracy is a life-long resident of Cape Cod and a familiar face around Brewster. Her extensive customer service experience and love of animals results in her providing superior care to our clients and their pets. Tracy's happiest times away from the hospital are spent walking on the beach or doing other outdoor activities with her labs Bailey and Nellie. She also enjoys photographing animals and landscapes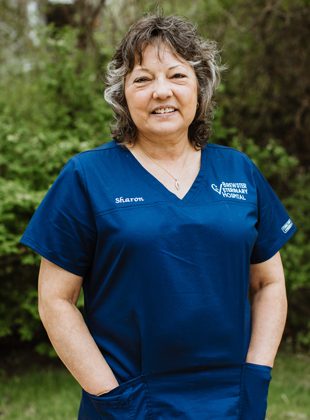 Sharon Niquette

Financial Coordinator
Sharon Niquette is the Financial Coordinator at Brewster Veterinary Hospital. With more than 25 years of experience working in the veterinary field she brings knowledge and passion to our team and works tirelessly to ensure the best possible experience for our clients and their pets. Sharon appreciates the unique character of Brewster Veterinary Hospital and is thankful that each day at our busy practice brings something new. Sharon's pastimes include boating, fishing, gardening and baking.